Welcome to Crzy K's
We sell a variety of high-quality, handmade body products including those that are all-natural, vegan, or made with goat milk.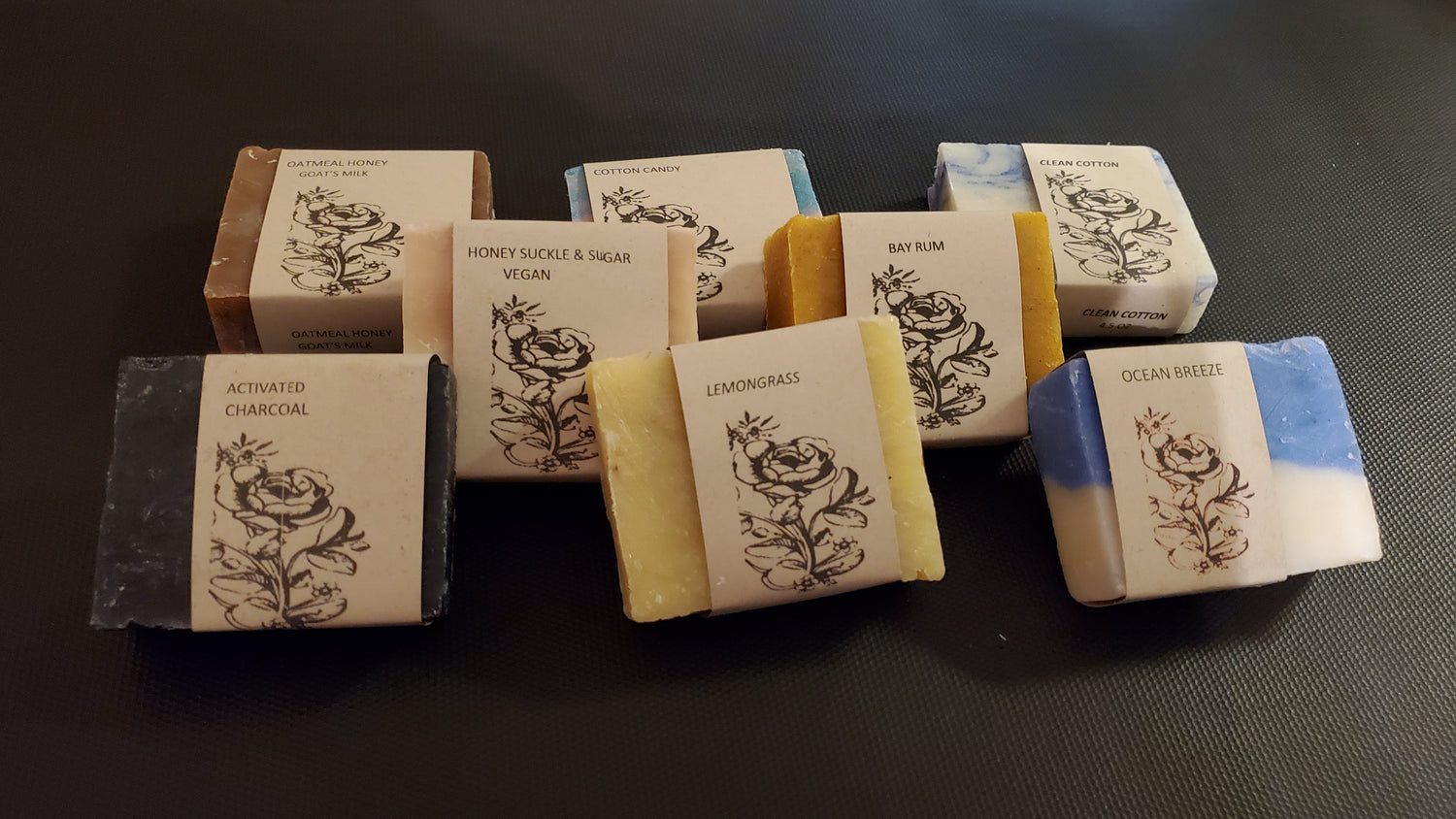 Bar soap special
Mix or match 3 or more bar soaps and save $1.00 per bar.
We have many additional scents and will be adding to our inventory, please contact us for an full list.
Store and Farmer's Market locations
We have a store in Idyllwild CA, located at 54245 N Circle Dr C-5. The store is open Thursday through Sunday 12:00 - 5:00pm (we may close early though).
On Saturdays we have a booth at the Corona Farmer's Market from 8:00-12:30.
On Sundays we can be found at the Canyon Lakes Farmer's Market from 9:00-1:30.